It's been a lively two days for those of us who have been keeping up with E3, and my personal favorite so far has, by far, been the bizarre presentation by LimitedRunGames! I've talked about them many times before, as they are by and large one of my favorite gaming companies out there – keeping the physical copy dream alive for those of us who refuse to embrace the digital atmosphere.
Since forming a partnership with Nintendo and kicking off their Ninte
ndo Switch releases with limited editions of Thimbleweed Park, not only did they answer my prayers from when the Switch first came out, but they've certainly been busy partnering up to bring digital-only releases to the physical side. I follow LRG religiously via Twitter and.. well, just about everywhere I can, eager to scoop up any intriguing offerings they put out there, and when I heard about a special E3 press conference, I was ecstatic.
Today, Monday, they put on a terrific presentation, showcasing their plans for the next few quarters, trickling into 2019. I'm happy to say that nearly all of them got some kind of rise out of me – these guys really know their stuff, and seem to have a very similar taste in video games that I do. At this point, I could honestly only but limited copies from LRG and have enough games for the year. It's incredible.
While Bethesda put on a great show with a sequel to DOOM which I absolutely loved, Rage 2, Fallout 76, and of course, the announcement of The Elder Scrolls VI, the diverse collection of titles of which they'll offer physical copies over the next few months is plenty to keep me distracted. At least until Nintendo's presentation tomorrow, of course!
Let's talk shop – what am I looking forward to grabbing from LimitedRunGames in the next couple of months? Well, there are some on Vita and some on Switch!
Golf Story – September 2018 (Switch)
This game has always had me interested, and a physical copy might finally do me in. I love golfing games, and the fact that it's tied into an actual adventure sold me on it immediately. It all looks and sounds so totally unique, and uniqueness is the attribute that I've been looking for in my games recently. Maybe it's my age or the sheer amount of games I've played, but the typical third-person action-adventure games do absolutely nothing for me. A golfing RPG? Oh hell yeah, I'm on that like white on rice.
Dust: An Elysian Tail – TBD (Switch)
I had maybe heard of this game one single time. The presentation for it, however, blew me away. The gameplay looks super action-packed, and being an action-RPG fan, a rewarding and engaging combat system is 99% of a game score to me. A friend of mine recommended it during the presentation, and right there the deal was sealed.
One doesn't need to stare at hours of footage to understand where I'm coming from, either. The hand-painted aesthetic looks absolutely stunning, and getting this thing on the big screen is a large part of the appeal to me. Reviews and gameplay clips brag about a big world that rewards exploration. That is the clincher for me.
And the fact that it was made by a single person is nothing short of mind-blowing. That in itself is a push to at least check it out!
Cosmic Star Heroine – TBD (Switch)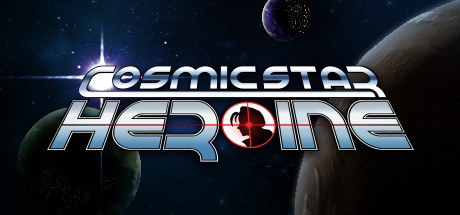 I have yet to see anything written about this game that isn't raving about it.
From the Chrono Trigger-esque appearance, the battle system, and the musical score of which I have been listening to for a few hours today, this is a guaranteed winner for me. I had hit some pretty bad RPG fatigue in the past few months, but by the time I get my hands on this beauty, I'll be over that.
Oh yeah – I may have already ordered this. For the Vita. Two weeks ago. Oh well – I'm still excited for the Switch version for everyone else that will get to enjoy it!
Senran Kagura Bon Appetit – Summer 2018 (Vita)
I had never heard of this game before. Not even a little bit.
But one look at that trailer and I absolutely have to have it! First of all, I've been secretly (and publicly, I suppose) wishing for a Hatsune Miku entry on the Switch, and that day may very well come if SEGA gets their act together. So when I saw this rhythm game with cooking elements, it was right up my alley. Just look at this gameplay! It looks like total insanity. Like I said – right now I have a craving for outside-the-box experiences, and this one looks as unique as it is Japanese.
Salt and Sanctuary – August 24 (Vita)
This! This was my big wish from LimitedRun's presentation. I, and many others out there, have been waiting on the Salt and Sanctuary limited run, and for good reason. Salt and Sanctuary, for the uninitiated, is a brutal 2D RPG where you will get your ass handed to you. A lot. I won't compare it to any games that rhyme with Park Poles or anything, but as far as the bleak and dark fantasy land of Salt and Sanctuary goes, it looks to be a place I'd love to visit.
---
There are a few more that I'm considering, like Thumper, Exile's End, and The House in Fata Morgana, but in an effort to prevent myself from becoming overwhelmed again (seriously, I just freaken fixed that), I'm trying to keep it tame!
My hope is that LimitedRunGames will blow up even more from this, allowing them to become a major publisher on the Switch, putting digital titles into the hands of the fans.
Did you watch the LimitedRun E3 presentation? Are any of these tickling your fancy? Planning on picking any of them up? Let me know in the comments!