The problem with rumors is that they tend to kill the buzz that would normally come from a new Nintendo console announcement. For me, however, Nintendo gets me right in the feels!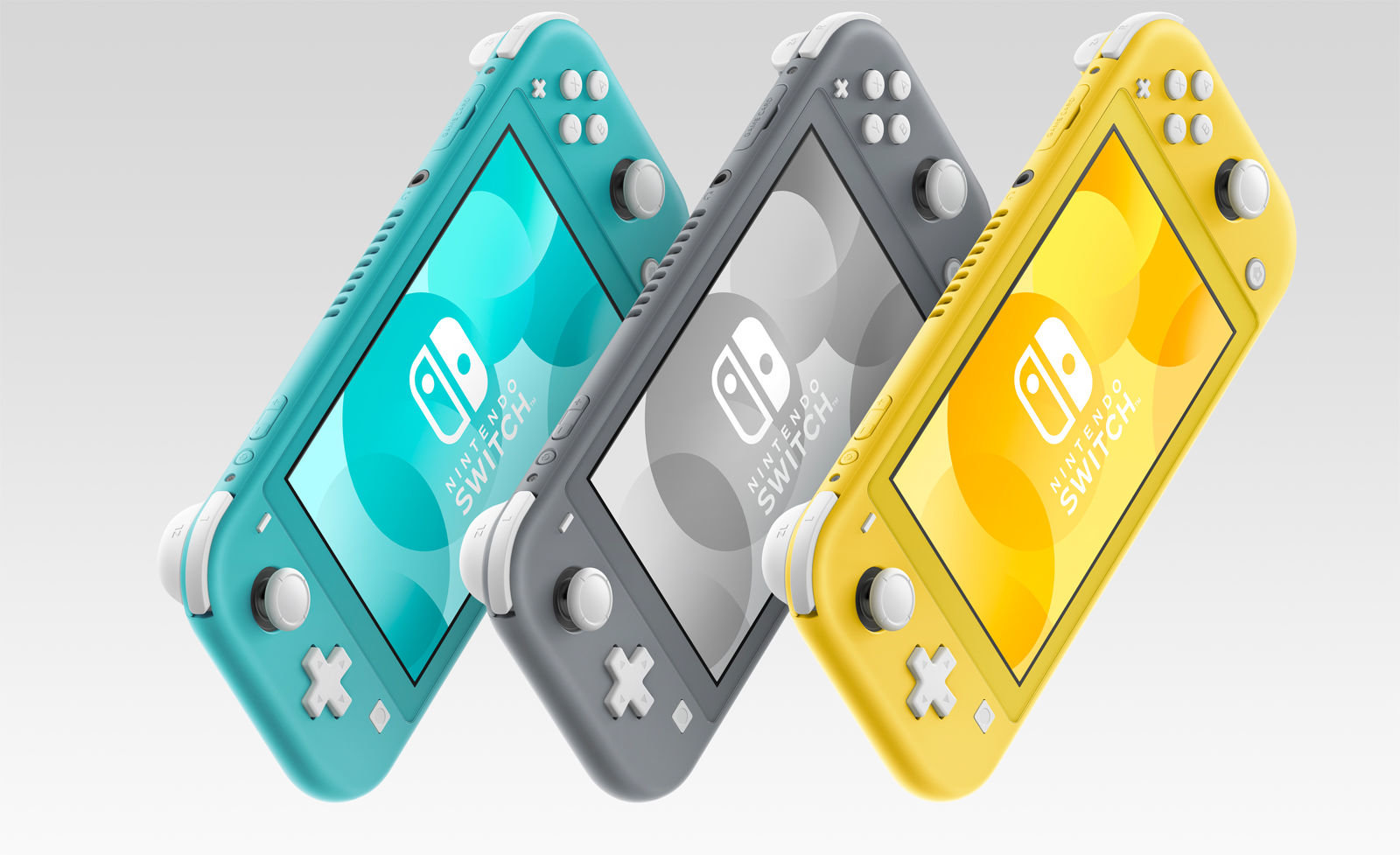 That being said, it's been announced! We've basically known for months that something was in the works – from SKU leaks to accessories that looked a bit too miniature to contain a normal Switch.
I will start by saying that I am intrigued by the Switch Lite. Not being of the unique features, as there really aren't any. Rather, it's a solid business strategy to save on costs by using it as an excuse to severely cut production on the 3DS family of systems, and go all-in on the Switch.
First off, the obvious – the $100 price cut. This puts the Switch at a price comparable to the New 3DS XL, which was undoubtedly diverting sales away from the Switch. This makes it more appealing for parents to buy for their kids who wouldn't use the Switch in television mode anyway. Of course there are the fixed Joycons which provide for a more child-resistant system, less prone to breakage. And lastly, a D-pad instead of the typical Joycon button layout.
For the most part, I can really see this as a big score for the parents out there. Especially those parents whose kids like to play their regular Switch – now they can save quite a few bucks and have their Switch back to themselves!
So we're definitely looking at a two-pronged attack here by Nintendo: one, to secure more sales for the younger demographic, and two, to grind to a halt the production of 3DS systems, and fully commit to the Switch and keep the sales numbers strong. Personally I think it's brilliant from a business perspective.
The Switch Lite will be available in three colors upon launch, yellow, gray, and turquoise, and let us not forget that Nintendo loves doing special edition consoles – something we've not seen a whole lot of so far, at least over here in the Western market. Right off the bat they have introduced a Pokemon Sword and Shield edition, releasing alongside the game launch in November:
Presumably, we can expect a slew of these new designs, replacing the barrage of 2DS systems we'd seen over the past several years. I look forward to seeing these as they are unveiled!
I would have liked to see some more hardware improvements – for one, I expected a much smaller console if they were to release this previously rumored "mini" console. This isn't very mini, if you ask me. Secondly, there still isn't Bluetooth or an in-built microphone. And of course, third, there is no way to hook it up to the TV.
These aforementioned things make me seriously wonder just how much of this was a business decision to sell more consoles to parents than to gamers who would buy this for themselves. There really aren't any improvements – it's less features for less money, with no perks whatsoever. It's been years and there really isn't a reason that nothing was added or upgraded.
Still, I'll opt to root for the parents out there who can now save some coin come December when their kids put Pokemon Sword and Shield and a Switch on their Christmas list – now a $260 Christmas gift instead of a $360 present.
What are your thoughts on the Nintendo Switch Lite? Are you planning on replacing your current model, or are you still set with yours? Let me know in the comments below.