It's been an interesting month for gaming with a newborn in the house, but the good news is that I've been able to actually get some time to relax a bit! The Switch, as predicted, has been the absolute best thing ever to squeeze in those chunks of valuable gaming time, and not only that, but you may have noticed I've been cranking out a lot more content here on NostalgiaTrigger. This is mostly due to the fact that I haven't had much gaming time but I've had some ideas for articles bouncing around in my head that I've finally been able to bring to life. I've been dabbling in some older titles that I've had as well, and they've been keeping me plenty busy while I wait for some new releases.
One of those titles in particular is New Super Mario Bros. U Deluxe.
New Super Mario Bros. U Deluxe!
Let me start by saying, this game has an absolute dogshit name. Ok, now that that's out of the way, it's jam-packed with content. Somehow I had missed a big-ass button on the main menu for Play New Super Luigi U...? I had no idea what this was. Evidently, it was an officially-released WiiU title as well as DLC for the original WiiU Mario Bros. U title. It took me many attempts to type the previous sentence, and Nintendo really needs to cut the crap with these awful naming conventions and abbreviations. They are excruciatingly confusing. But anyway, it's a fully-fledged additional entire game to complement the original, with 82 new courses and the higher jump and less traction that you'd come to expect from the neglected Mario brother.
Not only that, but I've been obsessed with the Challenges. I've always loved speed-running the 2D Mario games (never officially, just for fun), and there are not only tons of time-attack challenges, but also coin collecting challenges, no-coin collecting challenges (these are extremely tricky and so much fun), 1-up rallies (where you need to combo-jump on enemies to score a certain amount of 1-ups), and a whole slew of special challenges that don't fit into any certain category.
The game itself is a tremendeous value – I had just been meaning to beat the main game, and then I discovered all this other content. But, the content is all so different that when you need a break from the main game, you can jump into a challenge, then if you're feeling all frisky, jump into the far-more-challenging Super Luigi U, then back into challenges, back to the main game, etc. You can spend hours in it, and it's terrific.
Indie Title Happy Fun Times!
I've hit a point in Lonely Mountains: Downhill where I'm pretty satisfied with the game, and ready to call it quits. I never intended to fully complete everything, mainly because a) I'm not a big fan of Night Mode, and b) you start to suck at the game again if you stop playing it for a period of time. Honestly though, it requires a level of focus and reaction time that my sleep-deprived brain simply can't deliver. That being said, I got a ton of time out of a little $15 indie game and am more than satisfied.
I wrapped up Creature in the Well, and have a review ready to go – you'll hear about that shortly! But overall this was a terrific title that flew under my radar.
I also picked up a little indie game called EQQO, which I had a good bit of fun with. It's definitely a more story-focused title, something I don't typically go for, and as such it wasn't my favorite. It's not bad by any means, but the gameplay and puzzle solving is far more simplistic than I was hoping for. The real purpose is to tell a story and, as someone who truly doesn't care about story nor can I ever follow a story in any medium, it feels like I'm just going through the busywork to see a "you beat the game" screen. It's still fairly satisfying to play, but not one I'd recommend if you are looking for a true puzzle game, which is what I was looking for.
That being said, my purchase of EQQO somehow entitled me to get another game for the great price of $0.00. That game is INFINI. Holy cow, is this game weird and I love it! It's also a puzzle game, but woo boy, it's a trip. Seriously, like a bad acid trip. It reminds me of The Secret Island of Dr. Quandary in terms of the art style and overall weirdness. There's not much else I can say about it, but I may do an Afternoon Quickie write-up about it.
Incoming Titles!
Given my New Dad status, it might be surprising, but I've got a couple titles being delivered. Three of them are coming tomorrow. Pretty funny coincidence that all are being released on the same day, so I'll be pretty inundated for a while, but the baby's been sleeping a lot more and that will hopefully open up some more gaming opportunities. Let's take a look.
Paper Mario: The Origami King
I have something to admit: I have only ever played a single Paper Mario game. And it wasn't Thousand Year Door. It was Super Paper Mario on the Wii and I only played it for a few hours. To be honest, it wasn't really my favorite. The mechanics were kind of cool, I guess, but I ended up stopping one day and never felt an urge to go back to it. So why did I pre-order The Origami King?
Well, it looked fun and interesting! That's really about it. Remember when we bought video games because of those two reasons? I don't pay attention to trailer or gameplay feedback because I don't care about the rantings of foamy-mouthed prepubescent lunatics that hate literally everything, so watching a quick 5 minute video told me all I needed to know, and that's that it looks pretty darn neat. And gorgeous, at that!
The battle system looks unique and I think it'll be a fun little title to get into for a while. I haven't played any larger games since Trials of Mana, so this is something I can sink my teeth into. They also mentioned the larger overworld and I think exploring a large paper-y world sounds like a fun thing to do. I'll see how it hits me though – at the end of the day, this is definitely a $60 gamble.
Spirit of the North
This one will be arriving tomorrow! I didn't do a ton of research on this title, aside from a 5 minute Switch gameplay clip. It looks gorgeous and hits hard in the same way as Ori and the Blind Forest. I also happen to love foxes and any beautiful four-legged creatures. It promises some interesting puzzles and will be a nice addition to the collection; I love how so many indie games are getting physical releases on the Switch.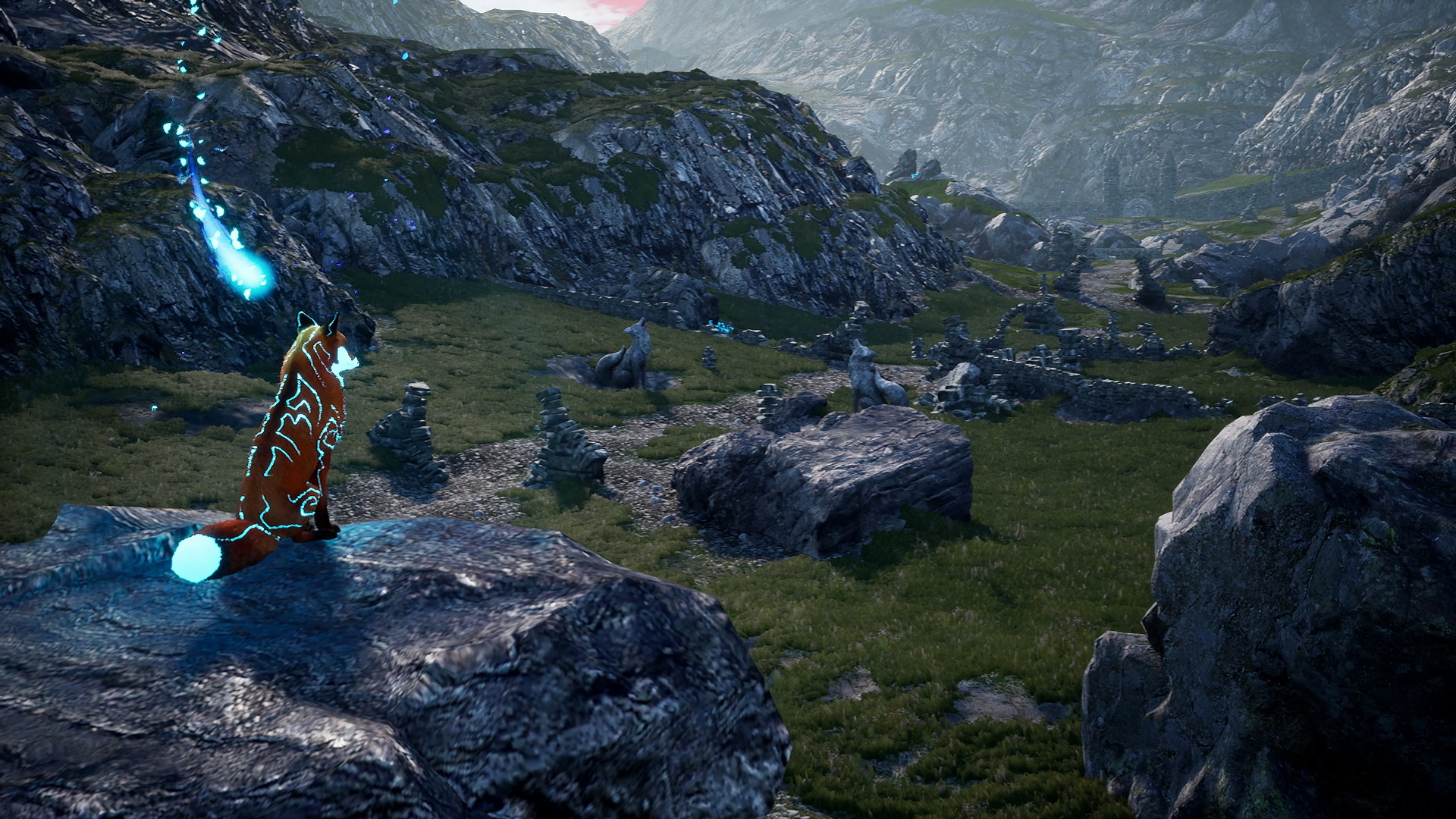 After EQQO didn't scratch my "adventure puzzle" itch, I think Spirit of the North will be a worthwhile endeavor.
Kingdom Majestic
Here's the thing with this one – I have no idea what I bought. This showed up as a related game on Amazon when I went to buy Spirit of the North, and I did exactly this: went to YouTube, looked up a gameplay video of one of the two games that is included with this dual-pack, watched a few minutes of gameplay, and I was sold. Oh yeah, and the fact that it can be played with one hand made it an instant-buy.
Ah, the game – so Kingdom Majestic is a collection of Kingdom Two Crowns and Kingdom New Lands, including all of the released DLC for each. It's a 2D pixel-art exploration + resource-management, defense, and town building game. The trailer does a better job of explaining it, but it looks very unique – something I have had very good luck with when it comes to gambles on Switch games. There are some really great titles on this little system, and I've found that simply picking one or two with minimal research has yielded some pretty great results. Moonlighter and Dust: An Elysian Tail, Yoku's Island Express, Creature in the Well etc, all stand out as gambles that proved to be excellent decisions. I hope Kingdom Majestic joins that list!
Descenders
I may have mentioned a few times that I love downhilling, but having a newborn under your care makes it really hard to hit up a bike park all day (not to mention a freaken pandemic and massive lift lines). I'd had my eye on Descenders for a few years, since it was first announced – but the Switch edition is finally going to be out in a matter of weeks and I can't wait to get my hands on it. It looks like the most realistic downhilling game yet – and Lonely Mountains: Downhill was a great warm-up.
My biggest hope is that it nails the jumping physics. Nothing can put me off more to a vehicle simulating game (being motorized or otherwise) than some wonky physics. If I case a landing (that's when you come up short on a landing and your back wheel slams into the side of the landing), I want to get absolutely demolished, just like in real life. The other thing is the ability to throw sick whips (throwing your back wheel out to the side for style points) and scrubs (when you pre-load your bike's suspension so you can launch just over the jump, rather than shooting high up in the air). If I can at least get a taste of one or both of those things, I'll consider the physics a success. We'll see though – those types of moves are some of the toughest to translate to a physics engine played with a dual-stick controller.
Either way, it's the closest to downhilling I'll come this summer!
---
And that's what I'm hoping will keep me occupied for the next 5-8 months! What titles are on your horizon? Let me know in the comments!